Our Clients' Testimonials
I wanted to thank you for providing such excellent staff to us on September 24th. We had two high profile Gala dinners held at the hotel and the caliber of staff provided by EWR and your flexibility when dealing with changes were outstanding.
Sally Levey
Director of Banquets


Fairmont Hotel Vancouver
September 2010
---
Once again, I want to tell you how wonderful your staff was. All of them were helpful, nice and hard workers. Thank you for your help in making the meeting a success.
Anne Marie
Meetings Manager
Genetics Society of America
July 2010
---
I was planning on writing to you to tell you how great things went and how wonderful the staff was. I knew when I first spoke to you that I was in good hands and that you knew exactly what you were doing and that everything would work out perfectly and I was not disappointed. It was chaotic when they first arrived, between giving instructions on cooking times etc. and getting ready to walk down the aisle, not something that most brides have to deal with!! They were very professional, calm and organized which made me feel at ease on the most important day of my life! I hope they had an enjoyable day as well!
Anita Biamonte
Outside Catering
June 2010
---
Thanks so much for providing these two wonderful ladies, they took care of us very well and I would say hiring them and using your service was the smartest thing that I arranged.
Pam Allen
Advancing and Administration Manager
Firstline Mortgages Vancouver Production
May 2010
---
I just wanted to thank you again for setting me up for success. This season was a complete success thanks in part to the excellent candidates you sent me for Christmas. Sending me 16 servers that are dedicated to my hotel was a great idea you had and made for a very smooth busy season. Back at the end of November I set up a training session and as I mentioned before I was extremely impressed that all the servers you sent could carry a tray and clear plates confidently. I have never had that before at a training session. Not only were they good technically they had great attitudes and were a lot of fun. I plan on keeping all of them as placement associates moving forward and look forward to a smooth 2010. Thank you so much for making my job easier!!
Trevor Gilbert
Director of Banquets


Pan Pacific Vancouver Hotel
December 2009
---
All in all, this was the best year for EWR staff here! This was a testament to your focus on training and work ethic given to your staff. We look forward to another great year!Hope you have a fantastic New Year! Talk to you soon.
Kevin Cliff
Assistant Banquet Manager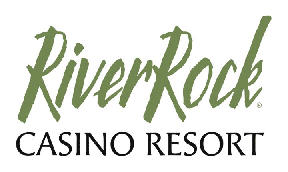 River Rock Casino Resort
December 2009
---
I just spent 6 hours with this team and must say this is the best you have ever sent me. I am very impressed with their attitudes and level of service ability. Every single person was able to confidently carry a tray with 10 dinners, carry 3 plates, clear properly and open and pour wine. Thank you very much for sending me such outstanding servers!!!
Trevor Gilbert
Director of Banquets


Pan Pacific Vancouver Hotel
September 2009
---
Heidi I am very pleased to pass along that the colleagues from EWR you sent us last night were superstars. All of my servers were commenting on how hard working and easy to work with they were. I will send you back the sign in and out sheet. I have rated all servers with A. I would give them an A++ but there is no option. All of my servers have asked that I express to you our request to have if at all possible servers from this group come to assist us during the busy season. I know it would be difficult based on demands of other hotels when they pick up, but your efforts are appreciated.
Robert Cousins
Director of Banquets


Fairmont Hotel Vancouver
June 2009
---
Wescadia at UBC takes great pride in providing our clients with top level service to make their events spectacular. A close relationship with Executive Waiter Resources has allowed us to maintain that level of service. Whether it is 1 waiter or 25 we are always impressed with the skill and professionalism of the staff sent to work our events. Heidi's ability to meet our needs big or small, with lots of notice or almost none makes EWR second to none… Thank you again for all the help you provide. I really appreciate it.
Lauren Dudeck
Assistant Catering Manager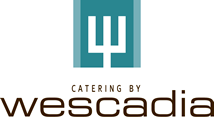 UBC Wescadia Catering
September 2008
---
Thank you so much for helping in making my sisters wedding a happy and memorable day. You have no idea how much it helped in having Veronica and Ivan yesterday. Thanks again.
Ashifa Shaw
Outside Catering
September 2008
---
Thursday was a great success and the crowd was very impressed with the event. Thank you for sending me good staff, especially Bill who stepped up immediately as the point person – he was instrumental in keeping things running smoothly. Thank you so much for your prompt attention to our staffing needs. As our evening business starts to develop, I look forward to working with you and your staff again!
Naomi Deildal
Manager
Deeley Motorcycle Exhibition
September 2008
---
I am writing this letter on behalf of Heidi Ridder and Executive Waiter Resources (EWR). Over the past 3+ years EWR has provided us here at Hastings with hard working, quality, temporary staffing to meet our needs. Staff ranging from bussers to bartenders, all of the staff that have been sent here have done an excellent job. On many occasions, we have people call in sick the day before, and Heidi and EWR always do their best to come through in a pinch to get us the people we need. Or conversely, if the weather changes and we do not need the staff any more, we can always call and cancel the staff we have booked. Overall, I would highly recommend using EWR for temporary staffing needs.
Matt Jukich
Assistant Food and Beverage Manager


Hastings Racecourse
July 2008
---
I want to thank Executive Waiter Resources for providing outstanding servers over the past couple of weeks. June has been a record making month at the Pan Pacific and I would not have been able to be successful without the professionalism of the servers you provided. we had a reception for 1000 pp for Kellogg's that was extremely VIP and we had more Executive Waiter staff than hotel staff working this function. We received rave reviews from all the guests and the executive committee at the hotel. I just started working at this incredible 5 diamond hotel and shared with you my need and desire to have servers that have the service skills to compliment this fine hotel. You delivered!!! I was so happy with your staff that I have placed 5 staff through your placement program. Chris, thank you so much for making us look good. I look forward to continuing our great working relationship as we continue to be the best hotel in Canada.
Trevor Gilbert
Director of Banquets


Pan Pacific Vancouver Hotel
June 2008
---
I would like to take this opportiunity to thank you for another successful Christmas season, thanks in part to the efforts of Executive Waiter Resources.The Pan Pacific hotel Vanouver is a AAA Five Diamond luxury hotel occupying a privileged position on Vancouver's dramativc harbour front. We strive on exceeding guest's expectations and providing a unique experience. Whatever the occasion, our hotel offers uncompromising service to ensure all business meetings, conferences and social events held at the hotel are a resounding success. The hotel offers 42,000 square feet of meeting and event space with 20 versatile meeting and event rooms that can cater for Vancouver business and social events of every size and description. Our annual revenue in banquets is over $10 million.In October Chris had a vision to place 10-15 servers in my hotel to maintain consistency in the servers we received. For the most part I was very satisfied with the servers and it was nice to have the same servers come who were familiar with our operation. Several of the servers that we saw over Christmas I have permanently placed in the hotel for 2008.Thank you so much for making my job easier and upholding our high standards of service. I look forward to working with you in 2008. Have a very Merry Christmas!!
Trevor Gilbert
Director of Banquets


Pan Pacific Vancouver Hotel
December 2007
---
I had a great weekend Thank You. Mr. Quartermain tells me that the boys stayed to around eleven and were tipped forty dollars each. He is also very happy with your selection of staff, thank you. Let me know if you need anything else and Happy Holidays
Dino
Outside Catering
August 2007
---
Everything went great on Sunday. Lory and Julia were extremely professional and courteous and they did a great job. For example, during setup we had some technical problems with one of the coffee urns. Because I was busy and the bride was stressed, I asked Lory to do whatever she thought was best. She did and everything went fine; it was very nice to be able to delegate problems to such capable help. In the end, we got lots of compliments on the wedding from our guests.
Ian
Outside Catering
July 2007
---
Just wanted to pass on a HUGE thanks to you and your team. Carolina, Jordan, Julia and Audrey were all fantastic, and Keith and Faith could not have been happier. They were professional, courteous, and enthusiastic and worked their butts off! Really, we were super impressed. Can't wait to work with you guys again, thanks again for everything.
Andrea Lobo
Executive Assistant
Harfield & Associates Marketing
May 2007
---